Program Details
Our Elite Program takes the core club experience – veteran staff, professional communication, family-oriented culture – and supplements each of those elements with bonus training programs and a rigorous tournament schedule. Through their training, Elite Program athletes master the skills needed to compete for the highest level of success.
A typical Elite season will span from December to June, concluding with a trip to compete at Nationals (AAU, USAV). Along the way we cover core skills training, dedicated positional work, team scenario drills, conditioning and plyos, mental-wellness programming and team-building, local events and power leagues, and national qualifier events.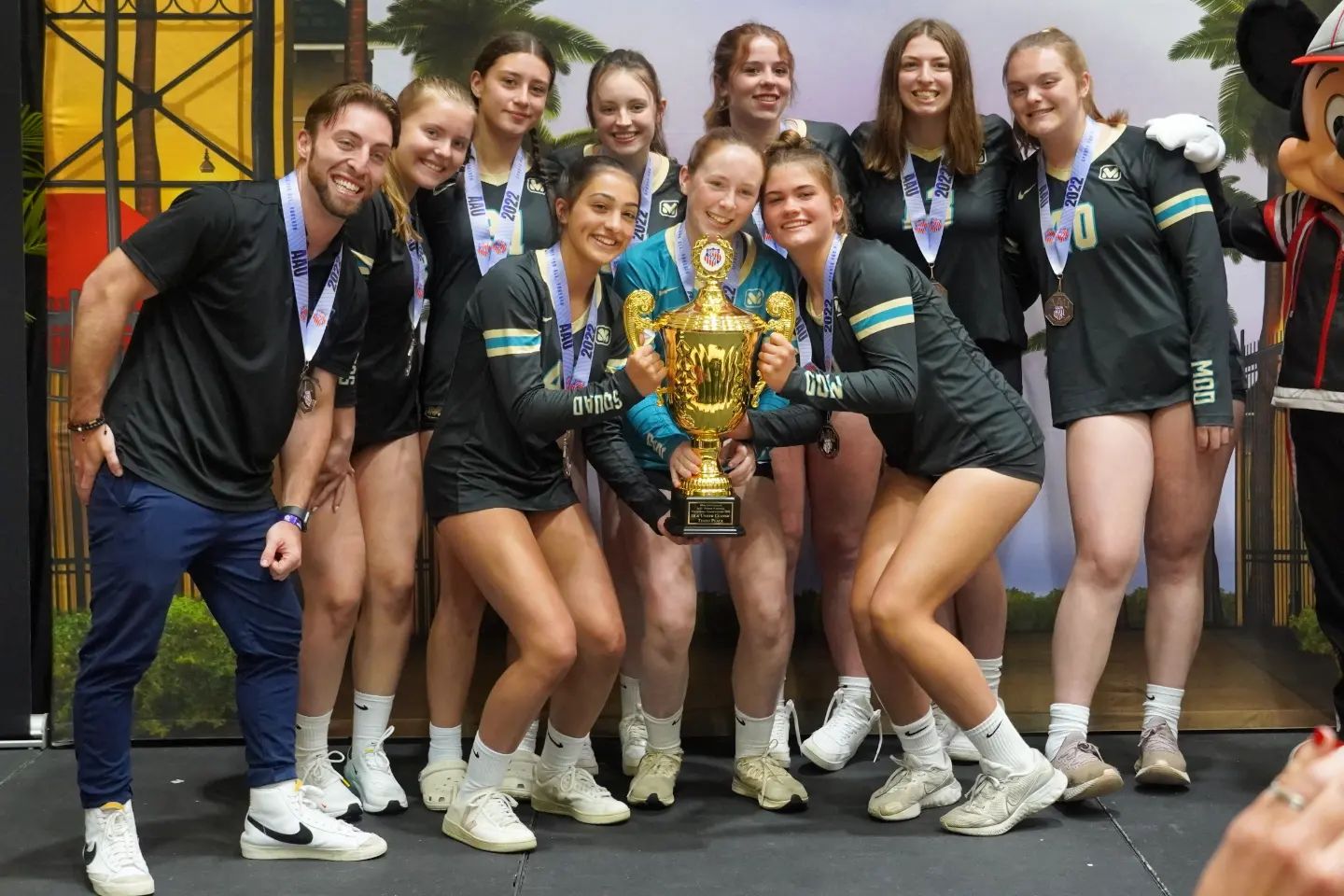 The Elite Program is our flagship training course, and is the culmination of years of experience in the club volleyball scene by our full-time staff members. At MOD we believe in developing complete athletes that are just as prepared to launch into adolescence and adult life as they are their next match! Feel free to explore the rest of our pages to learn more about our offerings, and let us know if you have any questions.
Team Calendars
We have housed our season calendars within the PlayerFirst Club app, which you can access at any time via the same guardian and athlete profiles used during your registration. You can click here in order to download the app, and note that there is a helpful FAQ section available to assist with any troubleshooting needs. We recommend that each family takes 5-10 minutes this week to become familiar with the PF app and our calendar interface.
Our season calendars will serve as your primary resource for tracking all club obligations, and will be dynamically updated with any potential adjustments or cancellations throughout the season. Know that if any such adjustments occur, MOD will always contact the affected families via email in addition to updating our calendar!