So You Want To Play Volleyball in College
We have a wealth of information and resources to help you navigate the collegiate recruiting process. To start, check through the information below to get a better idea of what this process will entail, and whenever you would like to have a conversation about the next step to take on your journey to collegiate volleyball contact Derek to set up a meeting with our staff!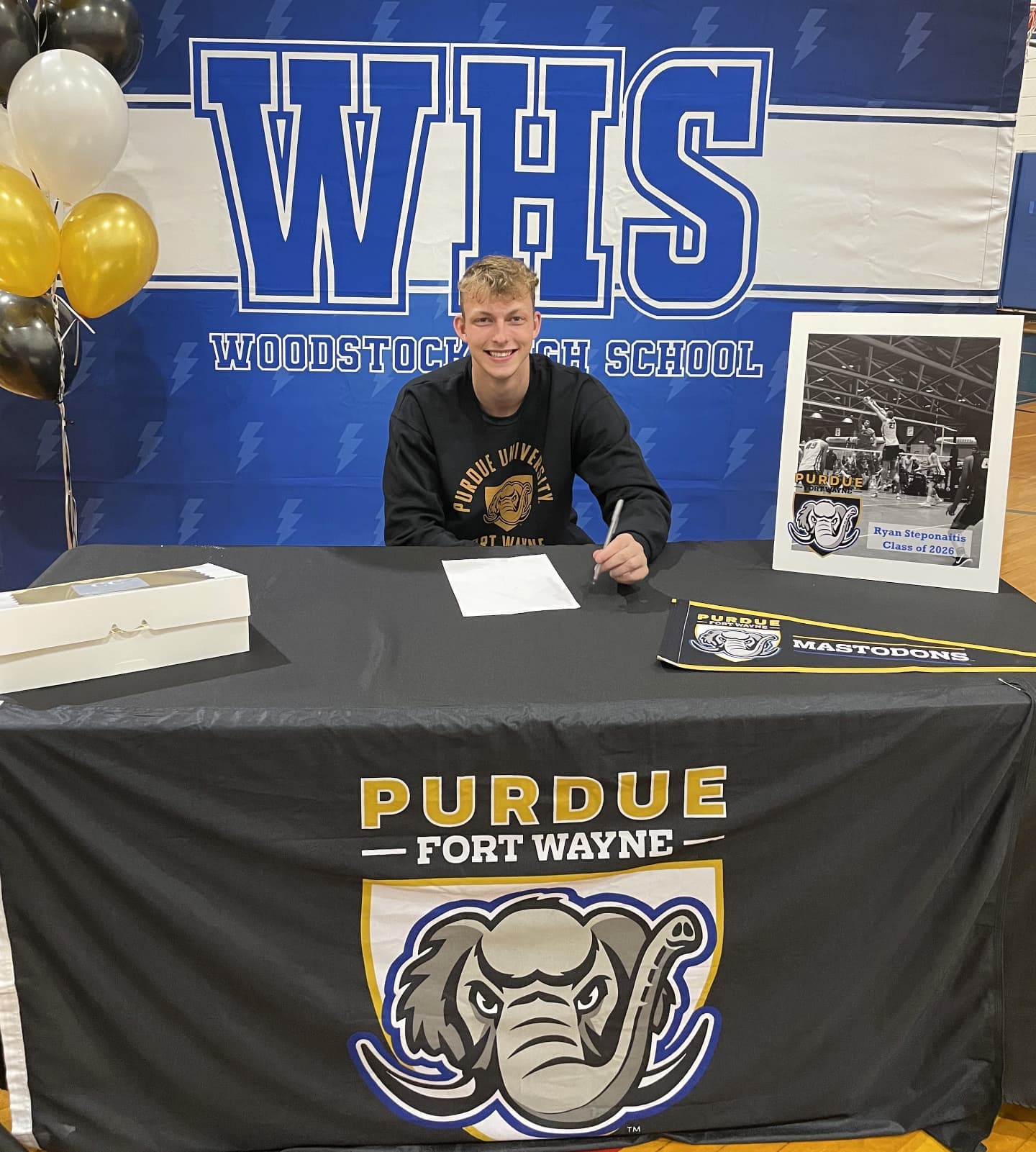 Start planning now! Take the right courses and earn the best grades you can.
Ask your counselor for a list of your high school's NCAA core courses to make sure you take the right classes. Or, find your high school's list of NCAA core courses at www.eligibilitycenter.org/courselist.
Create your free University Athlete profile so that college coaches can easily track your schedule at tournaments.
As a reminder, college coaches can not contact you directly until September 1st of your Junior year.
Register for a Certification Account or Profile Page with the NCAA Eligibility Center at www.eligibilitycenter.org.
If you fall behind on courses, don't take shortcuts to catch up. Ask your counselor for help with finding approved courses or programs you can take.
Begin contacting college coaches whose programs you would be interested in being a part of. Use the email template to get started!
As a reminder, college coaches cannot contact you directly until September 1st of your Junior year and therefore you will not receive a personalized response to your email from coaches. You may receive emails regarding a schools camps.
Check with your counselor to make sure you are on track to graduate on time.
Take the ACT or SAT, and make sure it is sent to the NCAA Eligibility Center by using code 9999.
Continue contacting college coaches of programs that interest you. Use the email template to get ideas.
Schedule unofficial visits to schools that interest you and continue to be proactive in recruiting yourself to a variety of schools.
At the end of the year, ask your counselor to upload your official transcript to your NCAA Eligibility Center Profile.
Take the ACT or SAT again, if necessary, and make sure it is sent to the NCAA Eligibility Center by using code 9999.
Take final unofficial & official visits.
Verbally commit, and if applicable, sign your National Letter of Intent (only players who are offered athletic scholarships will sign an NLI).
Request your final amateurism certification from the NCAA Eligibility Center after April 1.
After you graduate, ask your counselor to upload your final official transcript with proof of graduation.
Match Video & Highlights
Match footage is an excellent resource for showcasing your abilities, especially for coaches of institutions outside of your immediate area. When filming, it is best to record from the center of the baseline on your side of the net – this angle will provide the best insight on your movements on the court. If you plan to include highlight clips, include these before your full match footage and separate them by skill. An example would be, as an Outside Hitter,  to include 10 attacks, 10 passes out of serve receive, and 10 blocking moves or digs based on which elements of play you'd prefer to showcase. For additional information and support on setting up a highlight video, contact our Director of Communications, Ben, at ben@modvolleyball.com.
Notes on Paid Recruiting Services
There are several services out there that offer paid support/guidance with the recruiting process. Many players will begin by creating a free online profile with them, where after their sales reps will contact you to upgrade to a paid membership (upwards of $800-$2500). The most misleading piece of info we believe they provide is that their service is ESSENTIAL for getting recruited, and that having a membership with them gives you credibility with the college coaches that you wouldn't have otherwise. We find this to be simply untrue. Many coaches we know say they prefer to hear from the PLAYER DIRECTLY rather than from a paid third party. In response to many questions we field about these paid recruiting services, we provide the following:
We are fortunate in our club to have a direct link to many current and former collegiate coaches who are in a great position to give you an accurate recommendation on where you fit athletically at the college-level.  Further, our coaches know many of the college coaches personally, so their referrals will come highly regarded.
Begin by developing a list of volleyball programs you want to pursue, talk with your club coaches about your choices and narrow them down to a list with three categories: "reach" schools (or "dream" schools that you are unlikely to get in or be accepted on the team), "realistic" schools (you have a good chance academically and athletically), and "safety" schools (ones you feel very confident you can get in and be accepted to their team).  Email those coaches directly with all the necessary info (see the above links for more on this), and follow up with those coaches periodically to ask whether they have interest in you. Added value can also come from having your club coaches or directors reach out to your top schools of interest and make recommendations for you. This is really all you need to get the ball rolling in the right direction!